When reporting is enabled in Code On Time web applications, default reporting actions will be available in every controller.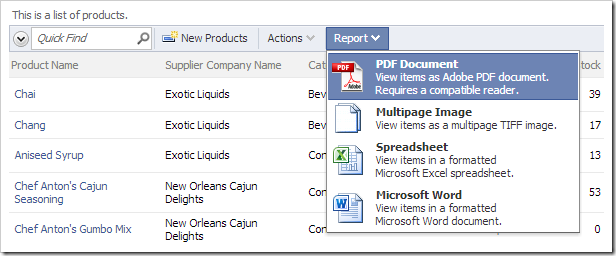 The report can be produced in PDF, Excel (XLS), Image (TIFF), or Word (DOC) format. The picture below shows an example of a PDF report.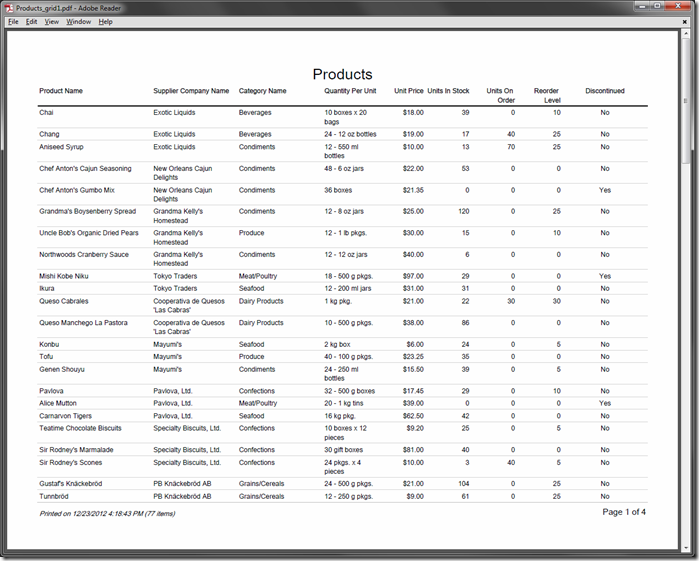 Reporting abilities can be expanded with custom reports. The master-detail order report shown below can easily be reproduced in a Northwind sample web application.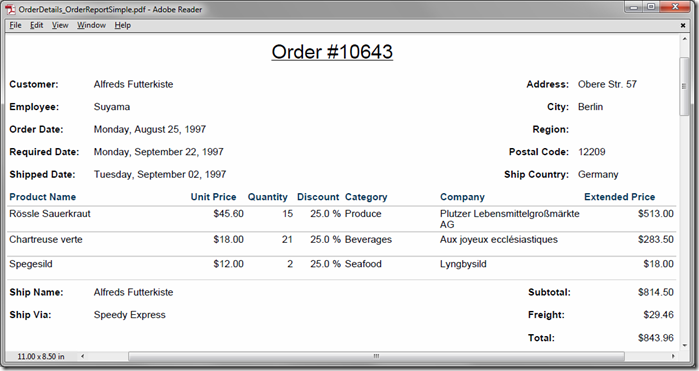 The report can be extended with multi-level grouping to handle multiple orders. It may be rendered with different filtering parameters to fulfill multiple purposes.